アーティスト      LA BELLA クラシックギター弦・フラメンコギター弦
Vahagni     » ウェブサイト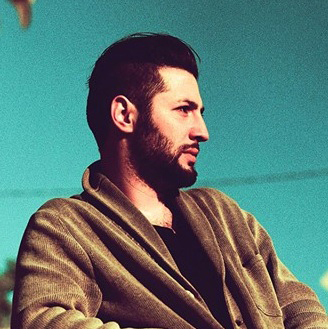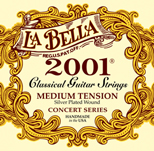 2001 Classical MT
ミディアムテンション
ゲージ:
Clear Nylon
①.029 ②.0335 ③.041
Silver-Plated Wound
④.0285 ⑤.035 ⑥.0415
1セット¥2,200+税
---
Artist Biography
---
As one of the newest voices in Instrumental music, Vahagni has been bending the genres of Flamenco, Jazz, and World music to create a unique style of his own. With multiple awards, 5 star reviews and a consistent, forward motion career, Vahagni continuously takes his music to new heights.

Vahagn "Vahagni" Turgutyan was born in Yerevan, Armenia in 1985. Brought up in a family of Artist's, Vahagni's father Sarkis Turgutyan, Guitar soloist for the National Philharmonic of Armenia, Mother Satenik ShahNazaryan, a theatrical Actress, and Uncle Artur Shahnazaryan, an Ethno- Musicologist and National Artistic Director of Armenia, all influenced and nourished Vahagni's musical development.

Vahagni began playing the Guitar at the age of nine under the instruction of his Father. At a very young age Vahagni showed a great interest in Flamenco Music. After several years of studies with his Father, Vahagni embarked on the first of his numerous trips to Andalusia, Spain. Under the Guidance of world famous Flamenco guitarist Paco Serrano, Vahagni spent over two years mastering his craft, and participating in numerous Festivals in Andalusia. During the" Cursos Superior del Guitarra Flamenca" held in Malaga, Vahagni got the opportunity to play for his childhood idol and legendary Flamenco guitarist, Manolo Sanlucar. It was Vahagni's original and unique sound that impressed the maestro, which led to a rare offer to study as a disciple of Sanlucar.

Upon returning to the United States, Vahagni has recorded three studio albums." Short Stories" 2008, picked up by Music Camp and a best seller in Japan. Featuring musicians such as, Jimmy Branly, Carlitos del Puerto and Luis Conte to name a few, and was the winner of "best guitar album of the year" at the 2010 Armenian Music Awards.
"Solitude" 2011, Ingrooves/Fonatana-Universal Music Group, which features, Tigran Hamasyan on Piano, Artyom Manukyan – Cello, Hamilton Price – Bass, Jimmy Branly – Drums & Percussion and a guest appearance by Gerardo Morales on Percussion and Palmas.

" Solitude " is a ground-breaking release which introduces Vahagni not only as a composer and guitar virtuoso but a pioneer in new World Music. By exceeding the boundaries, Solitude is a blend of multiple ingredients, which captivates listeners of all demographics.

Vahagni recently recorded his 3rd studio album "Broken compass" 2012, LMS Records. The album is a solo effort featuring Vahagni as an instrumentalist, composer/arranger and producer. Broken compass touches on the Latin side of influences and is also a new music catalog for Indart Music.

Vahagni's guitar playing has taken him on several world tours, festivals, clinics, and appearances on TV and radio shows. In 2012, Vahagni was the featured soloist for the Pacific Shores Philharmonic presenting "Via Crscis" by Carlos Surinach, conducted by Burns Taft.

A side from performing, Vahagni also writes a column for Fingerstyle 360, and is currently a Teaching Assistant for the guitar department at California Institute of the Arts where he received his MFA. Vahagni is proudly endorsed by La'bella strings, Cordoba guitars, Godin guitars and German Vazques Rubio guitars.
---